Financial Circus (2020)
Mixed Media on canvas 30cm x 30cm
This piece hides a bitcoin account secret key only accessible by spoiling the visual.
This artwork holds, therefore "a verifiable intrinsic bitcoin value", at least equal to the value of bitcoins deposited to the associated account.
As long as the work is unspoiled, it is designed to increase in value either by donation or when a "Child artwork" is purchased. The Child artwork is another creation in the same style with also its own hidden secret key and unique bitcoin account.
After purchase, 11% of the revenue will be sent to the originating "Parent" bitcoin account. In other words, every time a Child artwork is sold, the intrinsic bitcoin value of the Parent artwork rises.
Welcome to the Financial Circus of Art!
*When you buy this bitcoin charged artwork, you buy:
physical artwork
right to 11% of all future related Child artwork sales
bitcoins deposited into the account: 1BEhpPU4HYt9J95XrdBDewrLEdcqJveSmg
The work depicts a functional QR code sending you to this page.
Bitcoin account number
1BEhpPU4HYt9J95XrdBDewrLEdcqJveSmg
Current value
$ 182.87 / 0.01537169 BTC
€ 154.56 / 0.01537169 BTC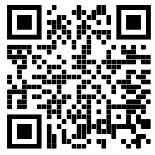 Donate
and the value
of
the artwork increases in realtime